---
Vespa Tecnica Book Volume 1 '46 - '55
Stock: 338
IN STOCK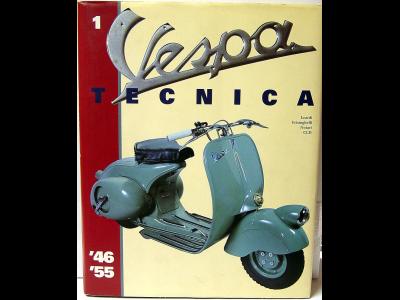 This series of volumes will tell you everything you've ever wanted to know about vintage Vespas: technical specifications with associated illustrations, identification of the colours, production data and exploded views of the engines. It is packed right the way through with photographs and drawings of restored and/or preserved models from angles that give clear detailed views of their variations.
Similar Items
Vespa Tecnica Book Volume 2 '56 - '64

Vespa Tecnica Book Volume 2 1956 - 1964...