2019 SL-C Race Car LS7 Motor
| | |
| --- | --- |
| Stock #: | SLC RACE CAR |
| Exterior color: | White |
| Interior color: | White |
| VIN: | SCCA2020936NASA01 |

Save

remove

Contact

Print
Options
Custom built SL-C Race Car
Built by Quick Racing Products in California. (Same guys that built the SL-C that finished 2nd overall in the NASA 25 hours of Thunderhill)
Car is built for super unlimited class in NASA and can run in SCCA as well. It has safety inspectionslog books for both series and 2019 stickers.
Car is fully sortedhas only been run at track day eventsand has 9 hours total time on all components.
The car was originally sorted by QRP at Sonoma Raceway with Darrel Anderson driving. An instructor at Road America Peter Stolzhas turned 2:16 after only 20 laps in the car.

In Car Camera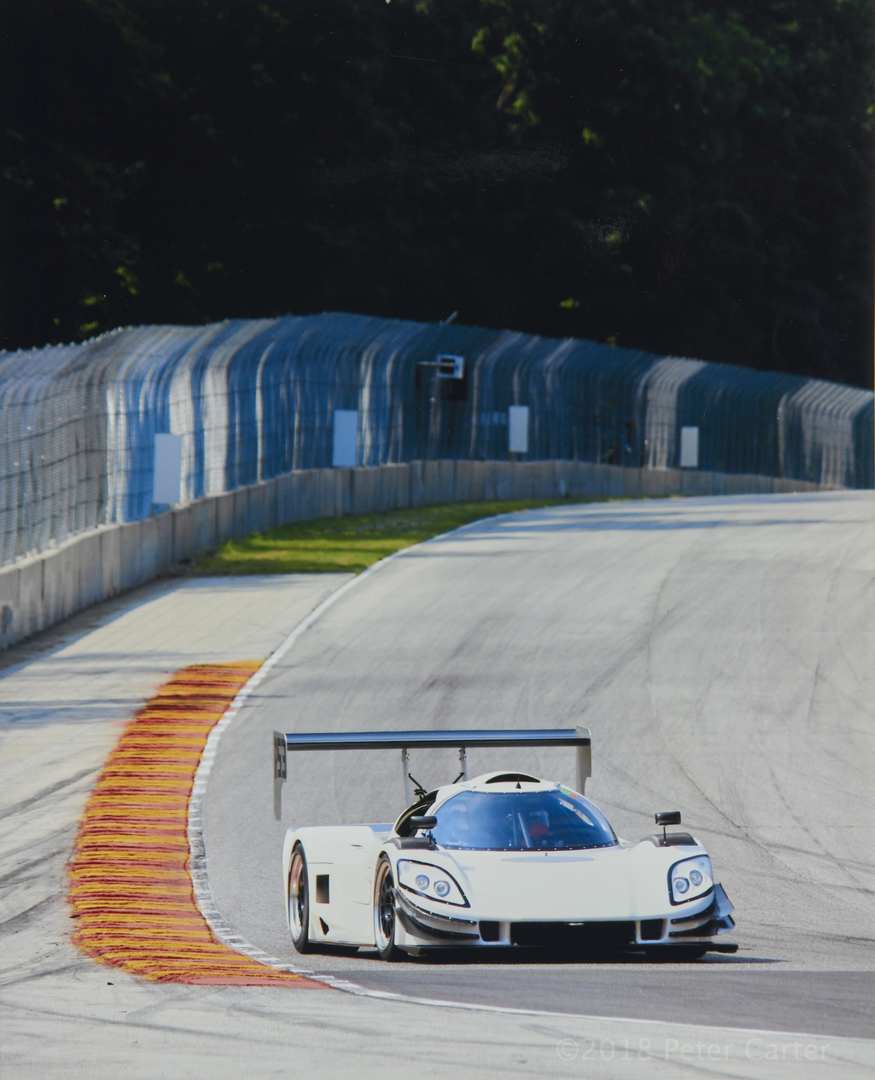 This car has a Schwartz Extreme Performance 670 HP dry sump LS7Kaytech cnc oil pumpARE oil pan3 quart accusumpHydraulic release bearingtilton 7-1/4 triple plate cerametal clutch and custom built Porsche sequential transmission shifted by Hollinger Speedsfift pneumatic paddle shift system. Engineshifter and traction control are controlled by Motec M150 engine management system. Engine is tuned by Nils CastilloCastillo Motorsports. The engine management system is Motec M150with a large amount of data acquisition for enginesuspensionand driver performance. This includes channel set up with custom math programs for damper and downforce graphs.

https://youtu.be/5zwEfTLeffg

(It also has Motec in car video overlaid on data. A custom C185 dash (licensed for display creator) displays alarmsshift lights and braking lightsas well speedRPM and timing. The power distribution is handled by Motec PDM 30.The Motec system and all wiring was professionally installed by Veracity Racing Data in CaliforniaDave Ferguson Motec Design Engineer. The car has AP big brake systemnewrotors and padscustom cooling ductsand a backup set of new rotorshats and pads. Also comes with two new sets of Hoosier A7 slicks on Jongbloed wheelsold tires are on car on 3rd set of Jongbloed wheels. Car has cantilever suspensionwith adjustable Ohlins TT40 dampers custom valved by Alan OLeary formally of HAAS Racing and front and rear adjustable sway bars. Car has variable assist electric steeringHD video rear view mirrorcarbon fiber side mirrorsMotorola two way radioCoolsuit and helmet blower system. SL-C comes with air jack system and car has removable custom side windows. See links to you tube for information on in car track videosoutside track videosadditional picturesand Motec data output.
Video